We all know that parents are trying to be more involved in their children's lives and often that is a welcome and positive thing.  Like most things though, taken to the extreme, it creates more problems than it originally sought to address.  A Tenafly homeowner is the latest example, and her problems could encompass both criminal and civil liability as a result.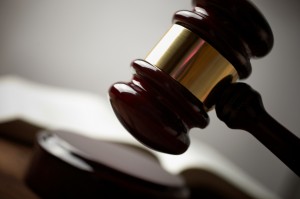 Tenafly Police responded to reports of a loud house party where they observed approximately 50-75 teenagers flee upon their arrival.   According to Captain Michael de Moncada, Ivette Wilson allowed the teenagers to hold a party there.  In addition to bottles of liquor and beer cans apparently discovered, police found marijuana and what they believe to be cocaine.  Wilson admits she was in the home at the time of the party. "The amount of hard alcohol observed at the scene, along with the presence of illicit drugs is always concerning at these types of incidents," deMoncada said. "This type of conduct will not be tolerated, and the Tenafly Police Department will aggressively pursue criminal complaints against anyone who allows underage consumption of alcohol on their property."
Wilson has been charged with maintaining a nuisance and allowing underage drinking on her property.  However, her list of problems could continue to grow as the investigation proceeds.  Police are interviewing witnesses to learn who was at the party and who may have used drugs and alcohol.  If it is learned that she supplied either the drugs or alcohol, the criminal charges will certainly become more serious.  In addition, Ms. Wilson has also opened herself up to civil claims from any and all of the parents of the up to 75 minors who may have been in attendance, even if those minors willingly participated in drinking and drug use.
All parents know it is important to talk to be involved in their children's lives.  However, it does not help the children to have their parents go to jail, or face multiple law suits, just so the kids have a place to party on a Saturday night.