Every member of the New Jersey Bar must have fulfilled an ethics requirement before being admitted. This could be a separate course taught in law school or perhaps an independent version offered by the Bar association.  It covers basic ethics laws but also teaches prospective attorneys how to navigate sometimes tricky areas of law such as what constitutes lawful advertising, or when it is not appropriate to solicit business.  Very few would think that you would need to tell any attorney that it was unethical to help hide and then spend your client's money.  However, apparently at least one needed to be reminded.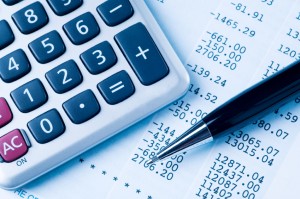 The state Supreme Court ruled 4-3 that Neil Malvone of Edison should be disbarred because he "conspired with his client to defraud the client's spouse in divorce proceedings and knowingly misappropriated marital funds in which the client and his spouse had an interest by making unauthorized personal use of the funds entrusted to him by his client."  The three that did not vote for disbarment did vote to suspend Malvone's license for three years, which echoed the recommendation made by the Bar's Disciplinary Review Board.
Malvone had been representing his friend, Michael King, in his second divorce back in 2007.  According to court records, King asked Malvone to help him hide $11,000 in assets to avoid having to split them with his ex-wife.  King then transferred the $11,000 in three checks, all made to cash, to Malvone.  Two of the checks were said to be for "legal services" while the third was said to be for a fantasy football league to which the two men belonged.  King testified he assumed the money was going into Malvone's trust account with his firm, Lombardi & Lombardi. However, Malvone had deposited those funds into his personal account.
After King's divorce was finalized, he asked Malvone for $5,000 from the funds he had given him so that King could pay money required according to his divorce settlement.  Malvone continuously stalled King and then ceased being available.  King was forced to use retirement funds to pay his ex-wife.  Afterward, King apparently met with one of the main partners of the firm, Michael Lombardi, and learned that Malvone had been fired for unethical behavior. Lombardi also informed King that Malvone had never deposited the $11,000 in the firm's trust accounts. King filed a grievance with the Office of Attorney Ethics.
Interestingly, Malvone told the OAE investigating office that King knew all along he would put the funds in his personal account but admitted King never gave him permission to use the money.  During the investigation, it has been learned that Malvone sent King a check for $11,000. At the hearing, King's psychiatrist testified that Malvone suffered from major depression, due in part to his heavy work load at the firm, and his desire to be "perfect."
Attorneys carry a tremendous responsibility when they agree to represent a person in a legal proceeding.  That can be a lot for a person to handle, but the client relies on the attorney to be diligent and ethical.  Ethical attorneys are the cornerstone of the legal profession. At the Law Offices of John Tierney, we pride ourselves on our commitment to hard work, dedication to our clients, and strict adherence to the ethical requirements of our profession.