Bad decisions just seem to lead to more bad decisions, making things worse than they needed to be.  Rashawn Smith of Trenton would probably agree after multiple criminal charges were filed against him. It is alleged that Smith, 22, of Trenton, began his week by attempting to carjack a vehicle. What followed reads as if it was written up by an action-movie writer but it does not end well for Mr. Smith.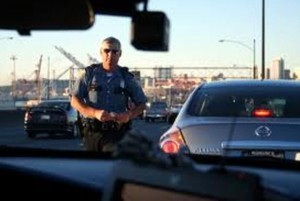 Police spokesman Lt. Mark Kieffer alleged that around 6:45a.m. on November 25, Smith tried to open the door of a parked car only to discover a man was already inside.  According to police, it is claimed that Smith then quickly crossed the street to try another car, and upon finding yet another driver inside, proceeded to punch the man in the face, drag him out of the car, and attempt to drive away. However, the police state that the victim was able to get back into his car, put Smith in a headlock, and remove the keys from the ignition.  The man from the first car, a neighbor of the second victim, came across the street to his aid. Smith, according to police, then tried to make a run for it over the Olden Avenue Bridge and jumped on a flatbed truck carrying a crane that was in a gas station parking lot. It wasn't until the truck moved out onto Route 1 that witnesses began to call 911. The police eventually pulled it over on Perry Street.
Smith allegedly tried to escape, once again, by jumping out of the flatbed into the bed of a pickup truck but that was eventually pulled over by officers as well. Smith was finally taken into custody.  He was charged with carjacking, attempted carjacking, obstructing the administration of law, resisting arrest, and aggravated assault on a law enforcement officer.
Any of these charges by themselves would be serious enough but when a person compounds one offense with another, and puts civilian and law enforcement lives in danger, prosecutors and judges become less likely to offer generous plea terms.