Morris County Assistant Prosecutor John McNamara, Jr. announced that his office is asking an appeals court to review the decision of Superior Court Judge Robert Gilson in which Judge Gilson declared statements made by a defendant at the scene of a DUI inadmissible at trial.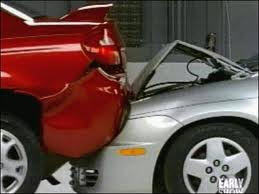 Vanessa Brown is accused of killing Ralph Politi, Jr. in a drunken-driving accident back in May 2012.  According to police at the scene, Ms. Brown stated that Politi "came out of nowhere" and "hit me."  She is charged with aggravated manslaughter and vehicular homicide.  The prosecution has offered her a deal if Ms. Brown would plead guilty to aggravated manslaughter, but the two sides are at odds and the case appears likely to proceed to trial.
In his ruling, Judge Gilson said to admit such a statement would "inflame" the jury into thinking that Ms. Brown was trying to "blame an innocent victim" for the accident.  The attorney for Ms. Brown, Gerald Saluti, has said that he would not try to prove that Mr. Politi was responsible for the accident, which occurred while he stood outside his business – All Jersey Garage Door – on Ridgedale Avenue.
Mr. McNamara; however, has countered that since Brown's statements were made voluntarily, they would be "highly probative" in showing her "state of mind" at the scene of the accident. He further stated that Ms. Brown's statements showed "consciousness of guilt" and that they would help any jury be able to see an accurate depiction of the entire situation.  The judge did say that the prosecution could use Ms. Brown's statement to police that she didn't know how the accident had happened.  Since the prosecution has decided to appeal, there will be a delay in the start of the trial should the appeals court decide to hear the case.
If you find yourself involved in an accident or situation involving the police, contact John Tierney. It is important to remember that you must comply with police orders but also remain vigilant about protecting your own rights.   Remember, if questioned by the police,  it is important for you to first speak with an attorney about the consequences of answering questions or making statements, before you do so, no matter how innocuous they may seem at the time.
At the Law Office of John Tierney, www.johntierneylaw.com, we zealously protect your rights and press the police to prove the charges against you. If you need representation, please contact us at any time.